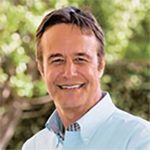 Richard BAILEY is President and CEO of Pacific Beachcomber, one of the largest luxury hotel groups in French Polynesia. He joined ABYSSA as an investor partner in December 2021.
Richard is a pioneer in environmental protection and sustainable tourism.
In 2014, Richard launched the Brando, an environmentally conscious Resort on the island of Tetiaroa. This resort and Pacific Beachcomber's resort in Bora Bora saw the first two commercial applications in the world of the innovative Seawater Air Conditioning (SWAC) system that uses cold deep seawater for all cooling. The Brando has earned the prestigious LEED Platinum certification, the first in French Polynesia to do so, and engages in an extensive array of research, education and conservation activities through its NGO Tetiaroa Society located on the island.
Born in Lafayette, Louisiana in the United States, Richard BAILEY holds a Bachelor of Arts and Master of Arts degree from Stanford University and a Master of Business Administration from Harvard University. He is an avid scuba diver.