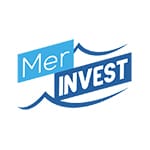 Mer Invest has been designed to support the development of maritime and coastal activities in the Big West region. Investments are oriented towards all strategic activities related to blue growth. Mer Invest currently supports around 20 investments in various maritime sectors such as life sciences, digital and industry.
This fund, created by the "Banque Populaire Grand Ouest" group and its "Crédit Maritime" brand, aims to invest €10 million. Mer Invest is a wholly-owned subsidiary of "Banque Populaire Grand Ouest" and is managed by GO Capital. Mer Invest joined the pool of ABYSSA investors in March 2022.
Philippe RENAUDIN, Managing Director of MER INVEST explains: "Knowledge of our seas and oceans is essential: it is said that we know more about the surface of the moon than we do about our oceans. The experience and expertise of the ABYSSA team are key elements in supporting this highly innovative technological project".